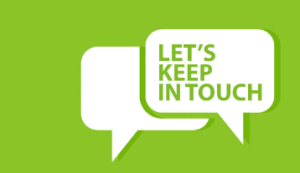 As we start another lockdown your emotional and mental health well-being is just as important as your spiritual well-being. It is normal to feel stressed or lonely so remember to reach out to your usual supports, like family and friends, and talk about how you feel.
As an additional support Fr Lee and Deacon Des would like to chat with you on a weekly basis to see how you are and to offer guidance. If this is something that is of interest to you then please complete the form below with your contact details.
We also have a WhatsApp, for which you need to supply a mobile number for. Should you also wish to be part of this group please indicate when submitting your details below.
If you are in touch with people of the parish that may not have access to social media, or our website, then please ask them to post their details to the Presbytery.
By submitting this information your personal details given above will be stored and used by the Parish only for the purposes of running and administering the 'Let's Keep in Touch & WhatsApp' initiative. They will not otherwise be disclosed outside the parish. Details of how we process your data, and your rights, are on the Privacy Notice which is on the Diocesan website: http://www.dioceseofbrentwood.net/diocese/data-protection/.