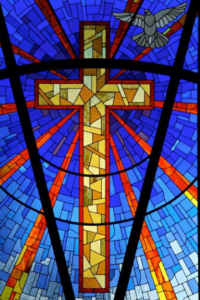 We are keen to share Mass with you as often as we can.
VIEW OUR LIVE STREAMED Masses in our Youtube Channel here.
If you would like to request a Mass intention, please visit Mass intentions page.
When we cannot fulfil our obligation to attend Mass on a Sunday or Holy Day of Obligation, whether because of illness or bad weather, or some other reason outside of our control, we can, and indeed should make an Act of Spiritual Communion.
Mass times are:
Monday              10:00 hrs
Tuesday             10:00 hrs (Latin Mass – Will not be livestreamed)
Wednesday        10:00 hrs
Thursday            10:00 hrs
Friday                 10:00 hrs
Saturday             10:00 hrs
Sunday               10:00 hrs
Other services that may be broadcasted live via same Channel:
Adoration and Rosary –  Please refer to our Facebook page and Newsletter for the times and dates – (prayers available Adoration and Rosary).